We like to bring you stories from BetterPoints users who are using the app to make positive changes to their lives, and earning rewards while they do so. Recently I heard from Emily who is in the 'Love your park' challenge (based in Ealing.)
Emily has earned over 37,000 BetterPoints for being more active and has donated her BetterPoints to Mind the mental health and well being charity. Here is Emily out and about picking up discarded items in her local area.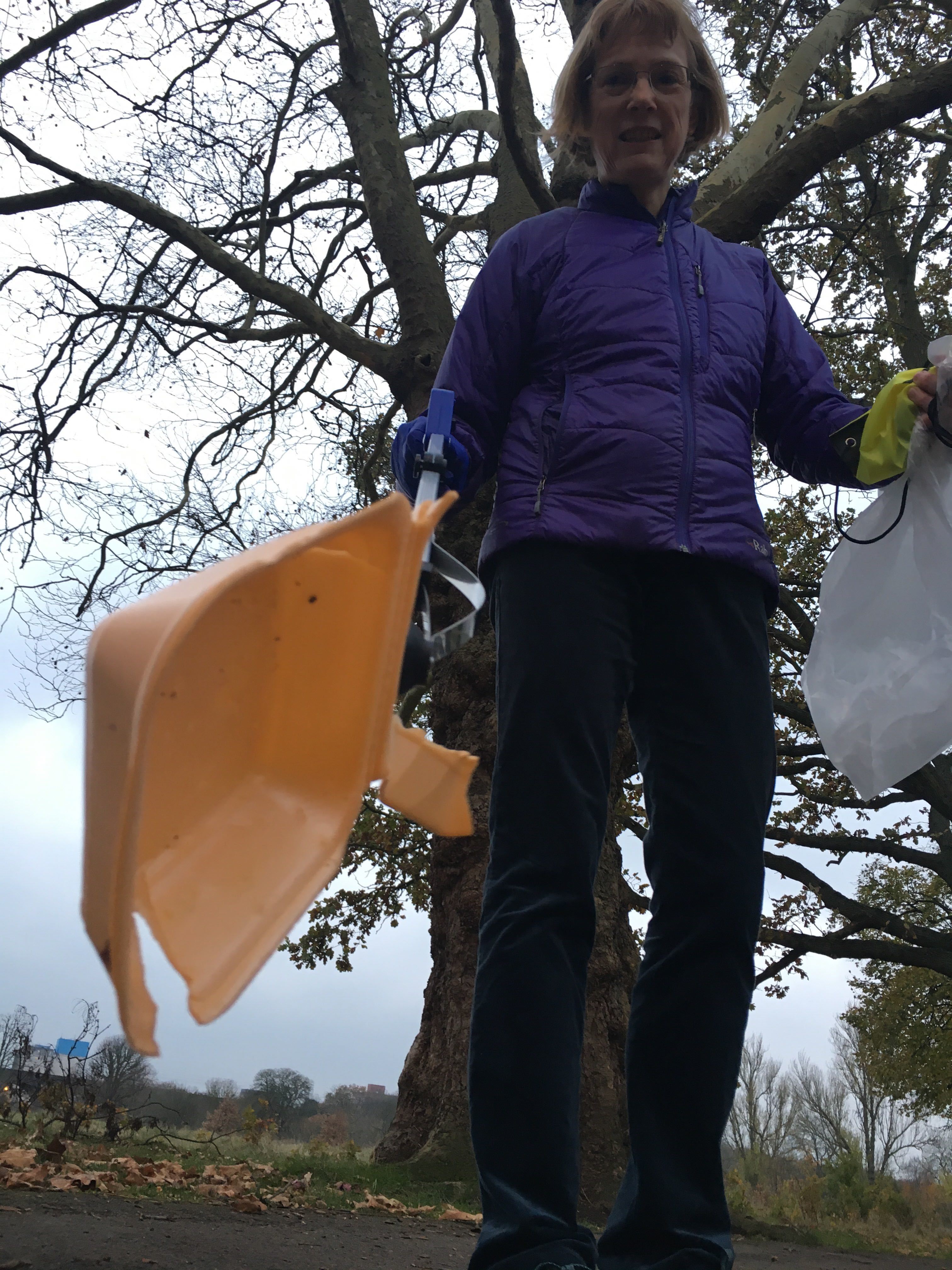 Photo thanks to Emily
Here is what she said about discovering BetterPoints and the positive impact it's had on her own health and wellbeing:
"A friend told me about the BetterPoints app. I needed something else to keep me motivated. The app has inspired me to try and get out at lunchtimes more, even if it's just 10 minutes. It has also inspired me to pick up litter with the 'walk and pick' activity type.

One of the reasons I try and stay active is because I believe it helps me stay more positive and sleep better. I believe that this helps my mental health. I also find I drive less as a result of using BetterPoints and I now use my bike rather than the car whenever possible.

I feel very motivated by the positive messages, challenges and the chance to win more points in the prize draws.

What I really like is that I can donate points to charity. I have donated lots to Mind and hope to donate more. I am trying to encourage friends and family members to take part in more regular activity.
Finally we asked Emily 'Do you think more areas need to adopt an incentive-based system like BetterPoints?'
I think it would be great if they did. Some of my family live in another London Borough, and they would definitely sign up if they had the scheme there. I tell everyone about it, including people I meet at work (I work in the NHS) who would like to try and do more exercise." - Emily from Ealing
Big thanks to Emily for sharing this with the BetterPoints community. We are very proud to work for a company that makes such a difference to people's lives through using the app. Great work on spreading the word about the BetterPoints app and donating your points to a fantastic cause.
If anyone else would like to share how BetterPoints has impacted them, please do get in touch by emailing us at customercare@betterpoints.uk
Kerri - challenge Engagement Manager